Furniture Cleaning in Upland, California
Upland Furniture Cleaning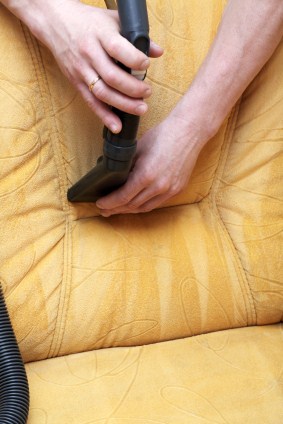 Since 1991, 1st Choice Cleaning have been regarded as the cleaning experts who specialize in furniture and upholstery cleaning in Upland. Our qualified Upland furniture cleaners are extremely effective cleaning furniture so that what once looked old and worn will look like new again. 1st Choice Cleaning technicians take the proper steps for cleaning upholstery to extend the life of your Upland furniture. Upland upholstery furniture cleaning by 1st Choice Cleaning is a guarantee that you invested in quality service. Our cleaners also polish furniture to rejuvenate the wooden, lacquer or metal finish to its original glory. Driven to excellence, we're Upland's most respected and affordable furniture cleaners. Call 1st Choice Cleaning at (909) 312-3626 to learn more about furniture cleaning in Upland CA.
Cleaning Upland Furniture
1st Choice Cleaning will clean Upland furniture at your house or business focusing on stain and odor removal. You can say goodbye to tough stains and unwanted odors on your sofas, chairs and upholstered furniture. Upland residents know that over time the high use areas, such as family rooms, living rooms and reception areas for businesses have furniture that's spotted with stains from multiple spills and accidents. 1st Choice Cleaning offers an Upland furniture cleaning service which is affordable to homeowners and business owners alike. Depending on the fabric, 1st Choice Cleaning will dry clean or steam clean upholstery in Upland so that it's fresh and stain-free. Don't sit on another stained sofa! Call 1st Choice Cleaning at (909) 312-3626 now and we'll be happy to discuss cleaning your Upland furniture.
Upland Upholstery Cleaning
1st Choice Cleaning uses high performance upholstery cleaning products which remove dirt but won't harm or fade your furniture. When we clean upholstery, Upland homeowners can be assured that each fabric is pre-tested with our proven solutions for upholstery cleaning. Upland California residents always look to 1st Choice Cleaning when they want upholstery cleaning done carefully and flawlessly. Your Upland upholstery steam clean will be done meticulously by our Upland upholstery cleaners to transform your furniture to "like-new" condition.
For over 29 years, our Upland furniture cleaners have proven their exceptional value. Upholstery of natural fabrics, leather or synthetic fabrics (like microfiber) clean up perfectly when using 1st Choice Cleaning's Upland upholstery cleaning service. We are the Upland cleaners furniture owners trust to do a thorough and professional job. Call 1st Choice Cleaning at (909) 312-3626 to learn about upholstery cleaning in Upland CA.
---
Call for FREE Furniture Cleaning Quote
Dial Area Code first please.
---
WHAT CUSTOMERS ARE SAYING:
5★★★★★ - "You guys do a great job cleaning my office, amazing job!"

Ron Stevenston

2018-07-23

5★★★★★ - "We had a one-time cleaning done because we were getting our home ready to put up for sale. 1st Choice Cleaning did amazing job detailing our home."

Tom & Mary in Claremont, CA

5★★★★★ - "1st Choice Cleaning comes every other week to clean our home. We are so happy with the service and what we pay for service. They do a great job!"

M.O. in Rancho Cucamonga, CA

5★★★★★ - "I come home and my house smells so clean and fresh. You can tell its been clean. They are awesome!!"

Michelle

2015-11-09

5★★★★★ - "We have bi-weekly service done by 1st Choice Cleaning Service for about 2 years now and they do such a nice job. We love them!"

Angie S.

2015-11-09

5★★★★★ - "Cathy came out and did a wonderful job cleaning our home. She was very detailed in her cleaning and is a beautiful person. Will call again for another cleaning in one month."

T.S.

2015-11-09

5★★★★★ - "We are so pleased with the work Cathy and her lady's do in our home each week."

EB

2014-11-03

5★★★★★ - "We have had 1st Choice Cleaning Service come on a bi-weekly visit for the last 3 years now to our home and we love Penny who does such a great job in our home."

Debra

2014-11-03

5★★★★★ - "Service is great! Dependable, always come home to a clean and smell good home. Love them."

Joyce M.

2014-11-03

5★★★★★ - "They came in and cleaned my vacant home before I moved in and did a great job! Will call them for future cleanings."

Robert V.

2014-11-03
---
Call for FREE Furniture Cleaning Quote
Dial Area Code first please.
---